La délivrance de Skander Vogt.
Acrylic on canvas | 160 x 100 cm. | ©Brenar 2010
Existe-t-il un système carcéral qui ne transforme pas les détenus et les gardiens en fauves ?
Skander Vogt est décédé à la prison de Bochuz (Suisse) le 11 mars 2010 après 10 ans de mesure d'internement à durée indéterminée dans le quartier de haute sécurité alors qu'il avait déjà purgé sa peine de 20 mois. Le 11 mars 2010, pour protester contre la privation de son poste de radio, Skander Vogt met le feu à son matelas. Par respect de procédures administratives, les 4 personnes présentes, gardiens et soignants, n'interviennent pas alors que Skander Vogt gît à terre et respire à peine.
Seul dans sa cellule, Skander Vogt décède 2 heures plus tard à l'age de 30 ans.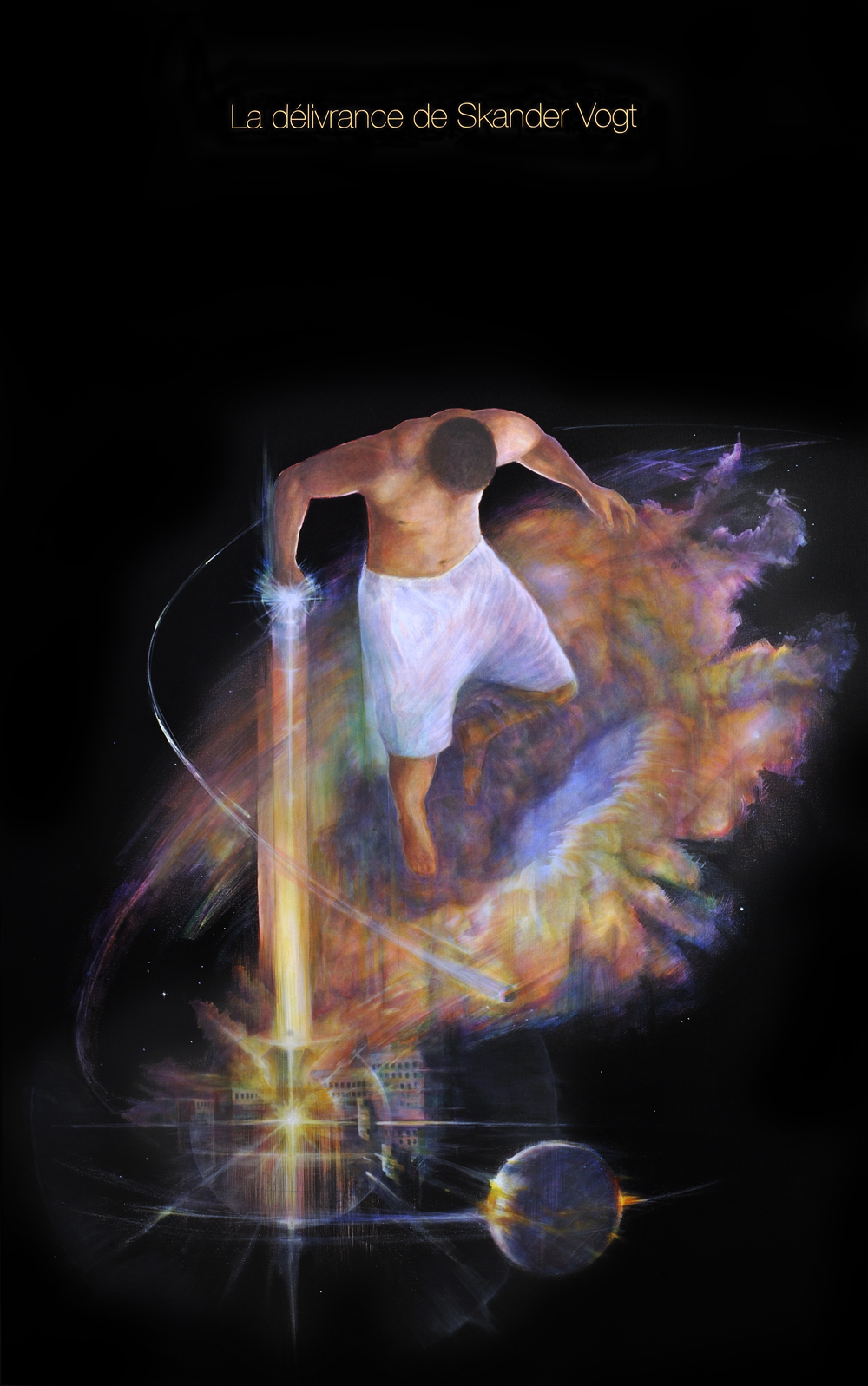 The déliverance of Skander Vogt
Does a prison system that doesn't change prisoners and guards in wild animals exist ?
Skander Vogt died at the penitentiary of Bochuz (Switzerland) on the 11th of Mach 2010, after spending 10 years of internment measure for an indefinite period in the high security area, when having already served his sentence of 20 months.
On March 11, 2010, to protest against the seizure of his radio, Skander Vogt sets fire to his mattress. By compliance with administrative procedures, the four people present, guardians and caregivers, do not step in when Skander Vogt is lying on the floor and barely breathing. Alone in his cell, Skander Vogt died two hours later at the age of 30.